Hey Bears – it's hard to believe that we're in the last quarter of the year. It has been a tough one. Our world has changed and more than ever, the places where we find community, safety and escapism are so important. So thank you again for finding yours at Oost, and for calling it home. As always, we're writing to update you on the seasonal changes coming so you can get your homes Autumn-ready – or maybe you're part of our wider community who comes to play at Oost – either way, here's some good stuff to look out for!
SEPTEMBER: Autumn is coming!
-Region seasonal changes: From 6 September we'll start the process of updating the region landscapes for Autumn. This should be finished around 20 September, so you can get your pumpkins and your barrows out! It's time to harvest 🙂 With the season changes, there's an additional update this year for those using the EEP viewer.
From 0 – 1000m region windlights apply.
From 1000-2000m black midnight settings apply for dark gaming areas (like the cave, the bank vault and the Halloween zone). These changes will only affect those residents in Oost West and Oost Village who have skyboxes or platforms below 2000m. Please ensure your skyboxes are above 2000m to avoid any disturbance to your windlight settings.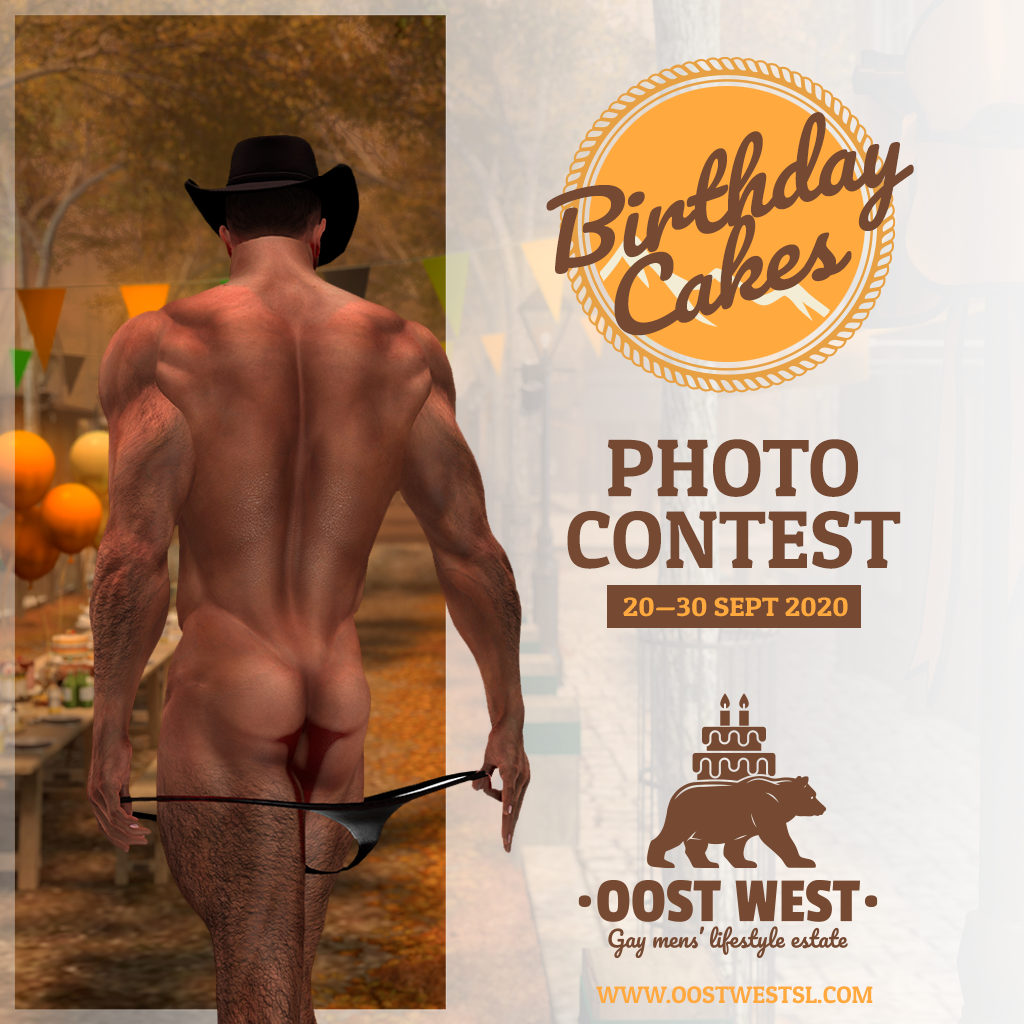 -Birthday cake: Photo contest.
Show us your cake… your birthday suit… or your party animal, and get snapping guys. From 20 – 30 September, any pic shared to our Facebook page, or Flickr group, tagged with #oostwestsl is eligible for prizes in our birthday photo contest! Watch this space for details, as we'll be posting them soon! (Remember you can't have nudity in Facebook pics – but in our Flickr group… go for it!)
OCTOBER: Halloween at Oost!
It's that time again. The Halloween hub will be back in action at Oost Village. From here you'll find info on our Halloween tricks and treats including:
-The Maze
The maze is back, but with a new twist. Not a cornfield this year, but something darker. Watch this space!
-Voodoo Dolls return
The Oost West voodoo dolls are back. If you've ever wanted to pin Sam or Kere, here's your chance. 24 new dolls will be unleashed around the regions as part of our 2020 set. Missed last year's dolls? No problem. We've got you covered as you'll be able to collect these again as well. Watch this space 🙂
-Costume parties
Start planning those outfits now 😉
NOVEMBER: The cool down
Things will get cool toward the end of November, although it is unlikely to snow until December. (Second Life Winters can be long! We'll keep you posted on the frosts in the next seasons update.
That's all from this update bears. Be good to each other, and we'll see you soon! – Kere and Sam.