Help us celebrate Oost West's Second Birthday!
Calling all Bears – We want you to help us capture the essence of living and playing at Oost West and celebrate our Second birthday with us! So get those cakes out, don your birthday suit (or your finest threads) and get snapping!
All photos shared to Oost West Flickr group, and/or Facebook – and tagged with #oostwestsl between 20 – 30 September 2020 are eligible to join the Photo contest.
To be eligible: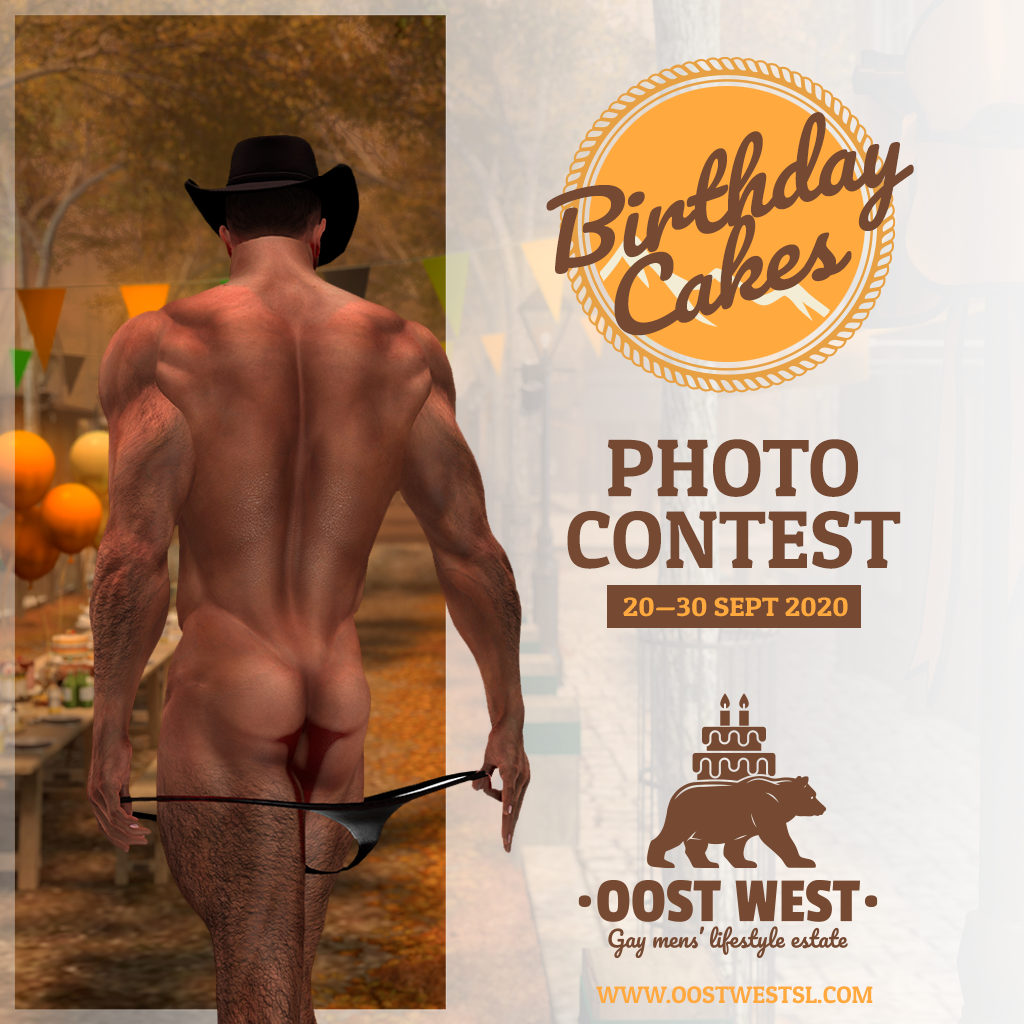 – Pics must be posted between 20 – 30 September 2020
– Pic descriptions must contain the hashtag #oostwestsl
– Participant must be a member of the Oost West (resident) or Oost West Community group (and 18+)
– Pics must be taken on one of the Oost West Regions: West, Village, Harbor or Fields.
– Pics may contain mature/adult content (please note, these can be posted only on Flickr and not Facebook)
– Pics may focus on landscape or avatars (you don't have to have people in them)
We'll pick some favorites to showcase inworld and on our website. We'll also throw down some prizes too, including lindens, gift cards and rent holidays for really cool pics!